2023 Session 4 – Inspirational People
Topic: Inspirational People around the World
The aim of this session is to learn about famous inspirational people around the world. Students will post comments on Padlet about who they think of as good or bad role models, which famous person has helped them overcome a difficult situation, identify a wide range of celebrities in a Kahoot quiz, read a text on Reading Progress – are celebrities bad for you, and focus on the pronunciation of the words followed by answering true/false questions on an MS Form. Finally, learners will take part in a group discussion in a breakout room to identify celebrities and talk about their positive and negative qualities. This session will also allow learners to express their preferences as to whom they admire as a good role model and why.
Lesson Objectives:
28/02/2023
To identify at least 6 famous inspirational people around the world
To talk about a famous person's positive qualities using adjectives
To read a text for gist and complete true/false questions to check comprehension skills
Task 1 – Reflect Poster for session 4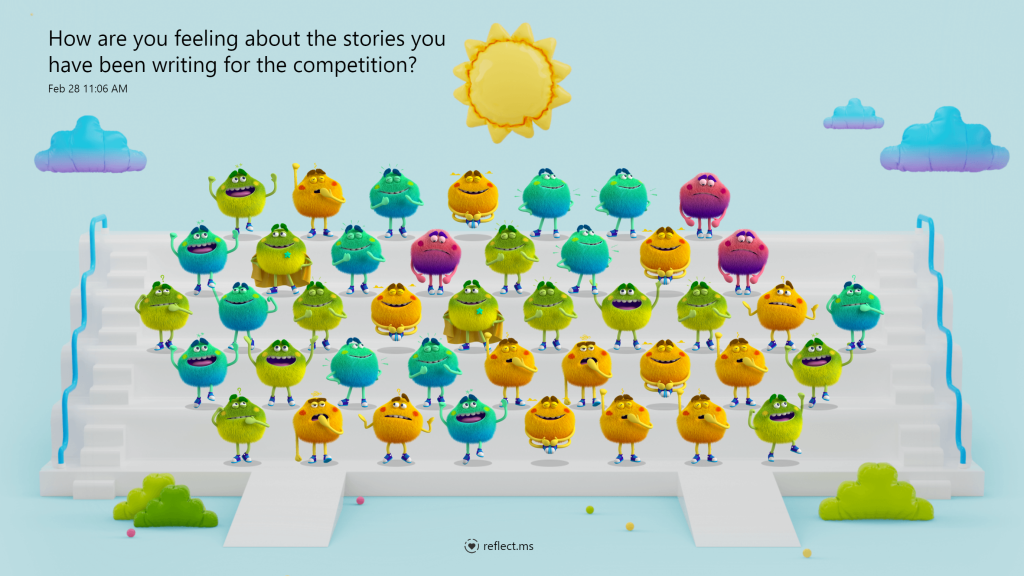 Task 2 – Celebrities
Task 3 – Reading Progress – Are celebrities bad for you?
Screenshots of students reading the text.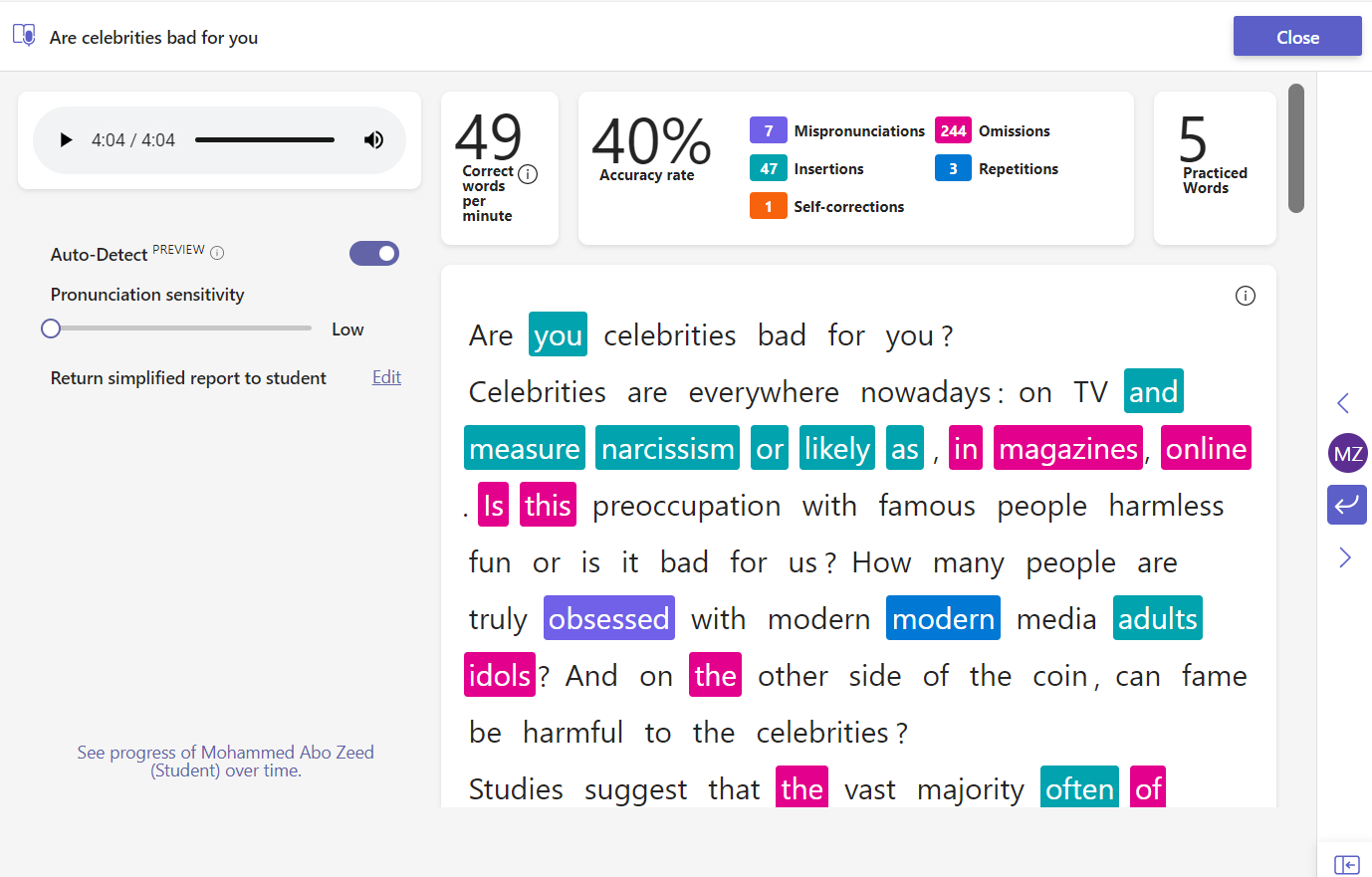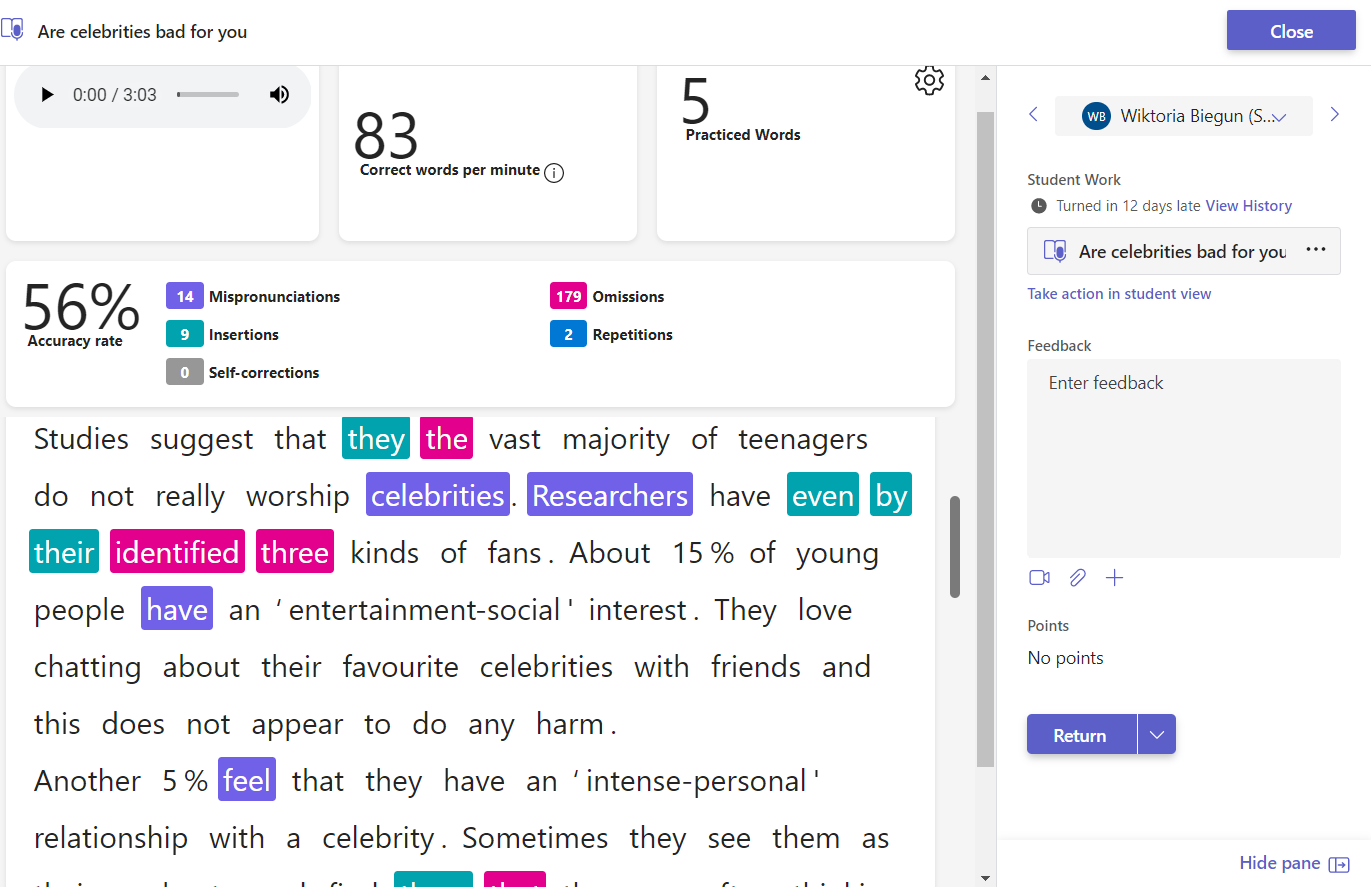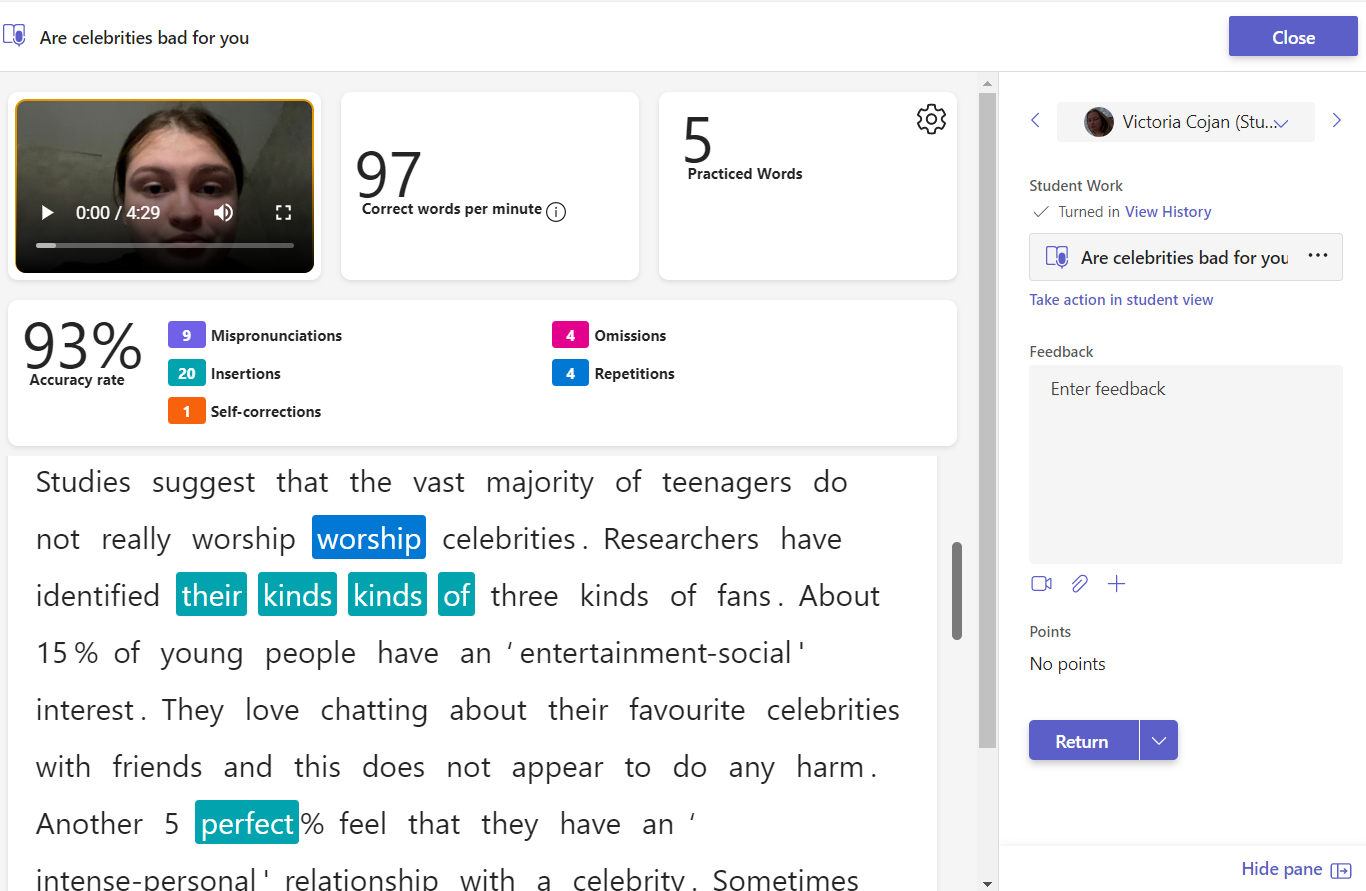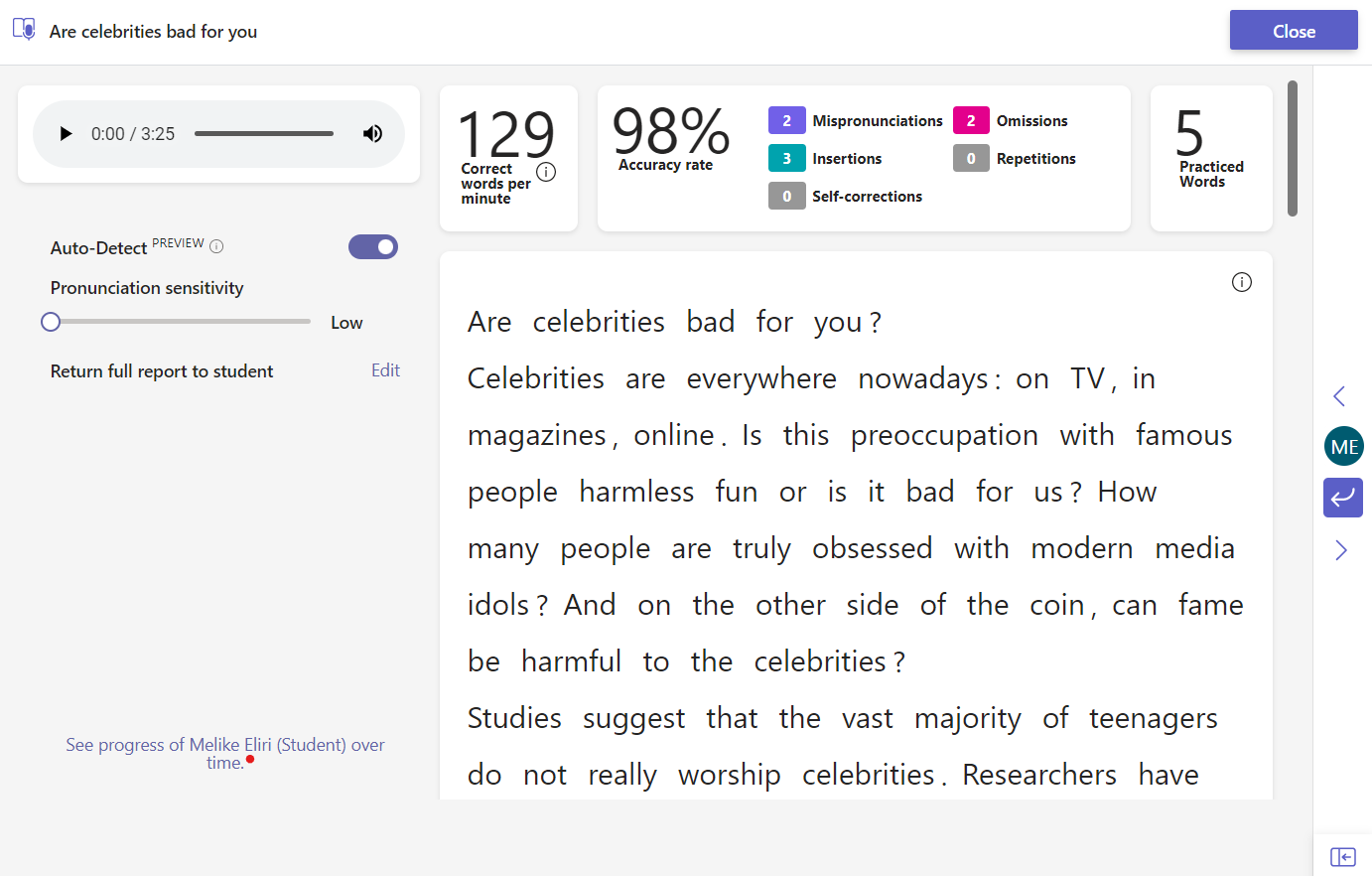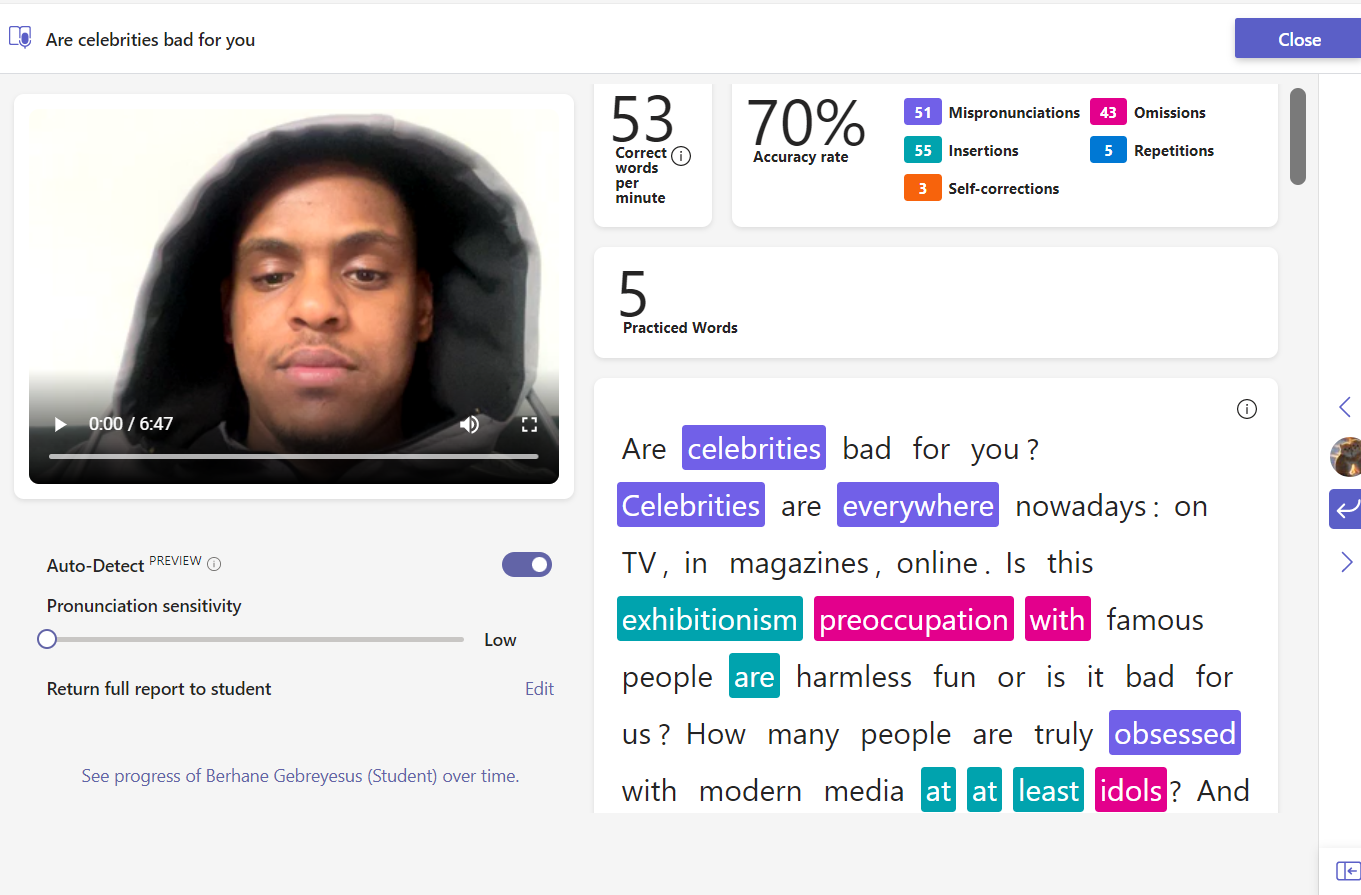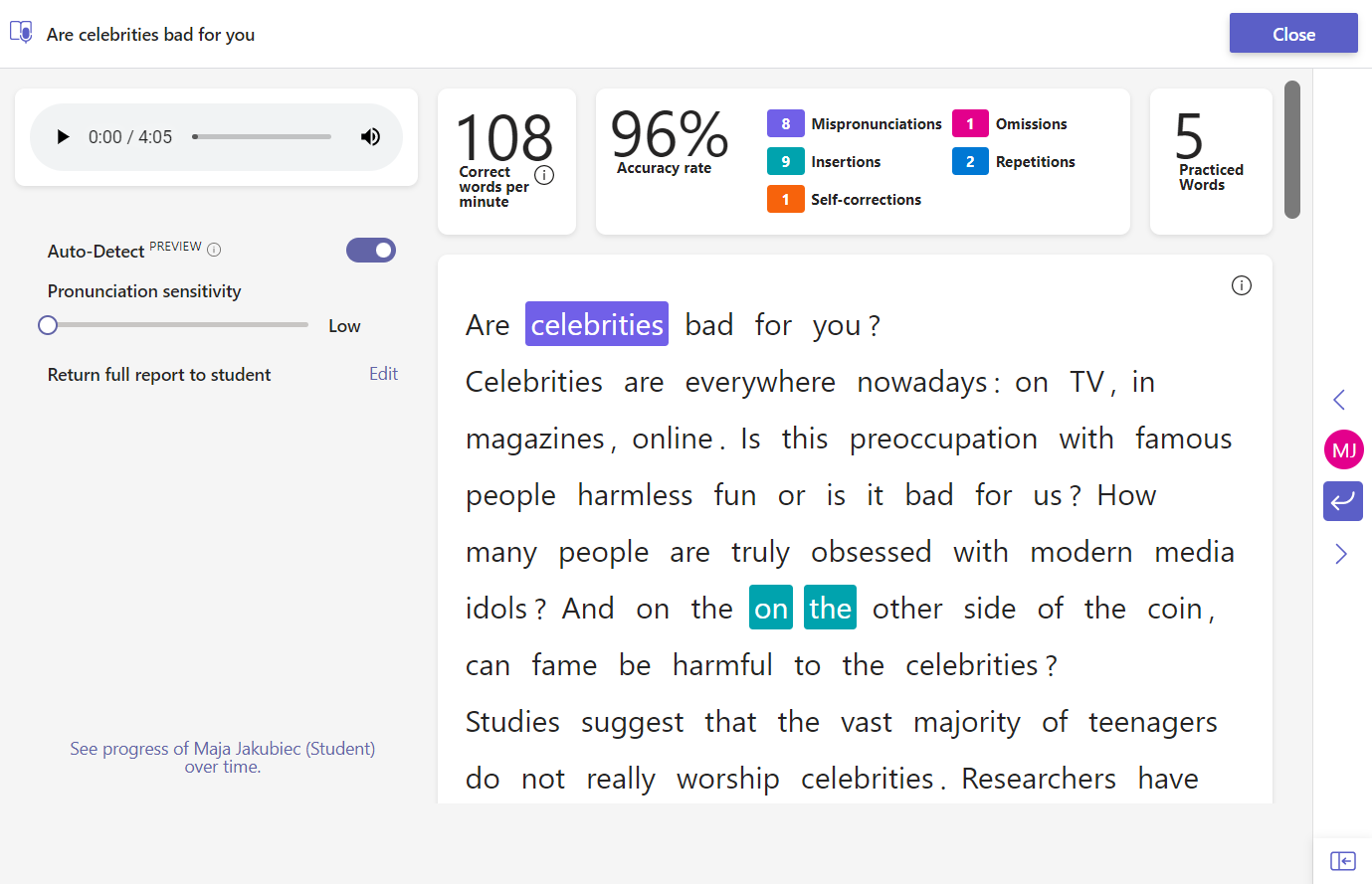 Are celebrities bad for you? – the Questions
Screenshots of the MS Form questions and responses.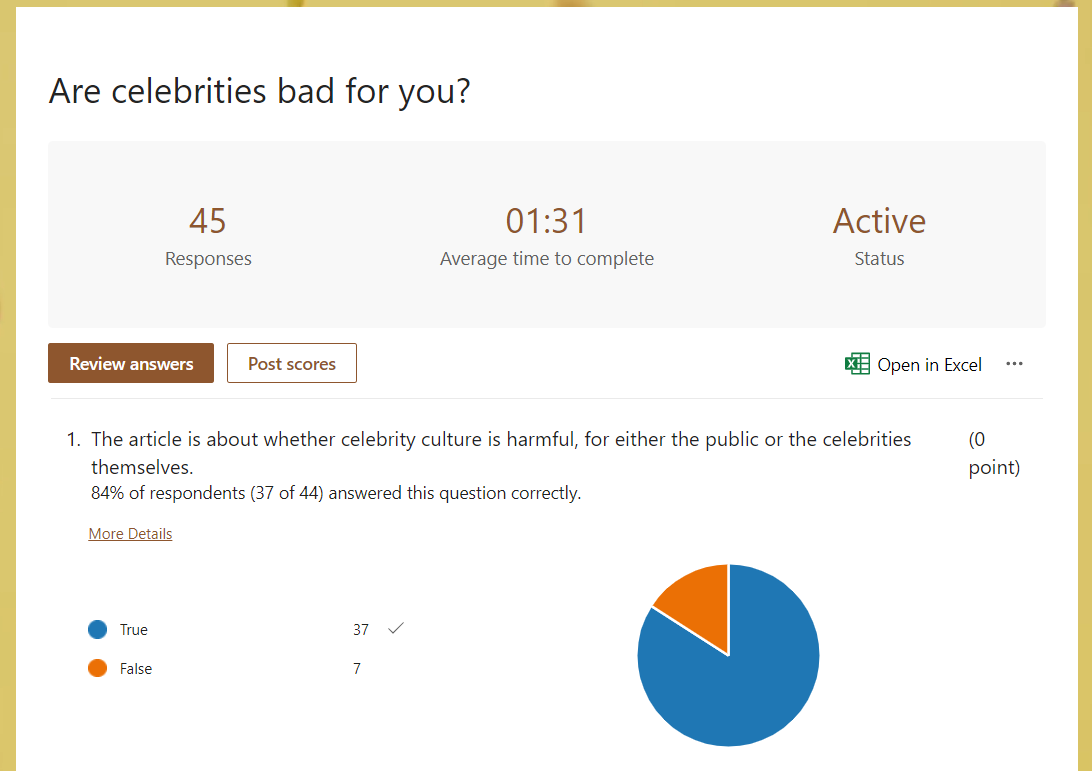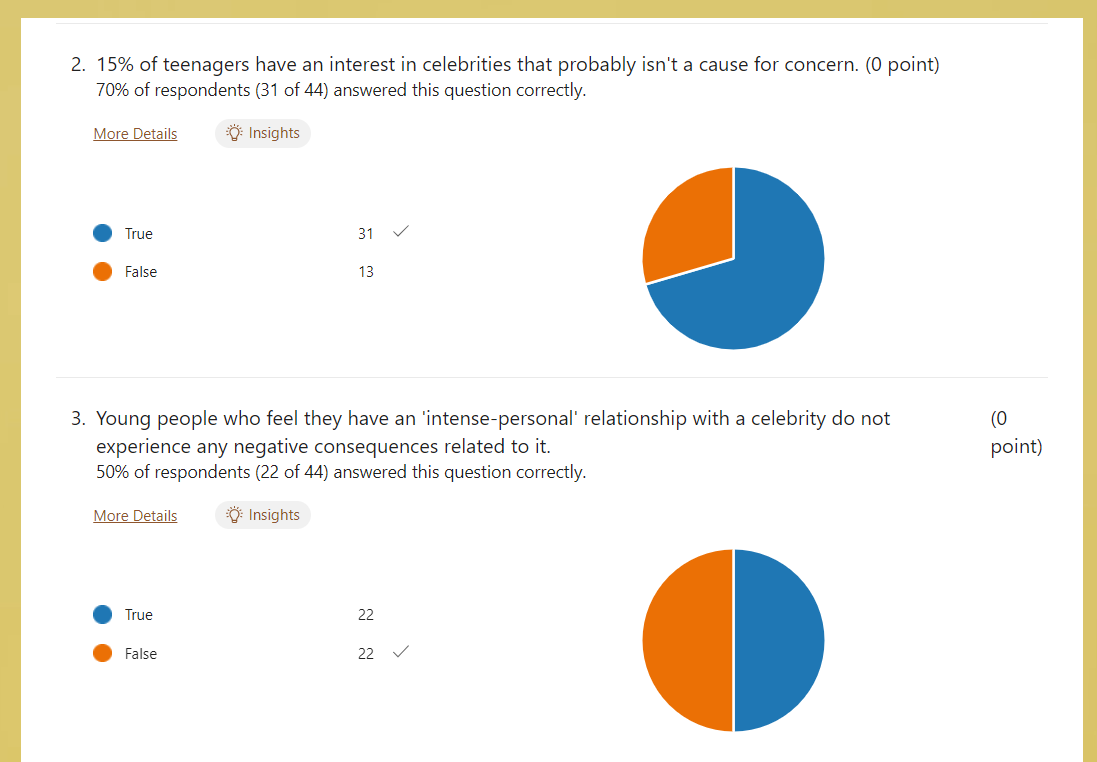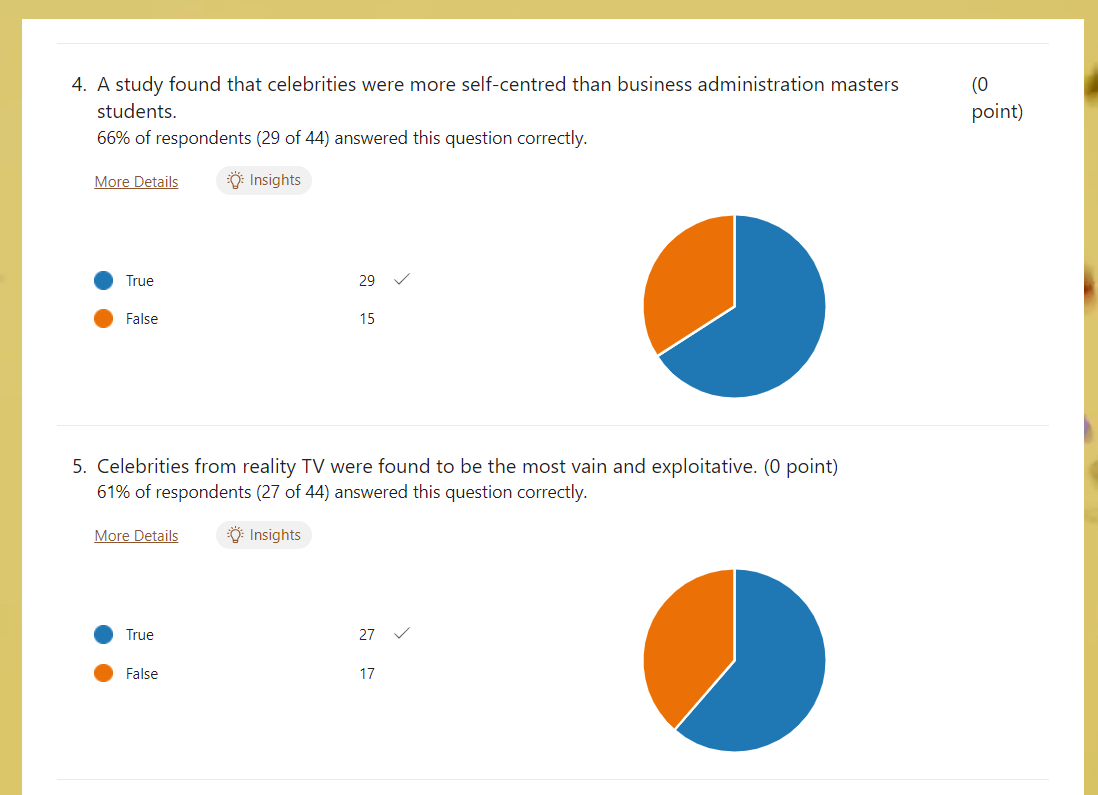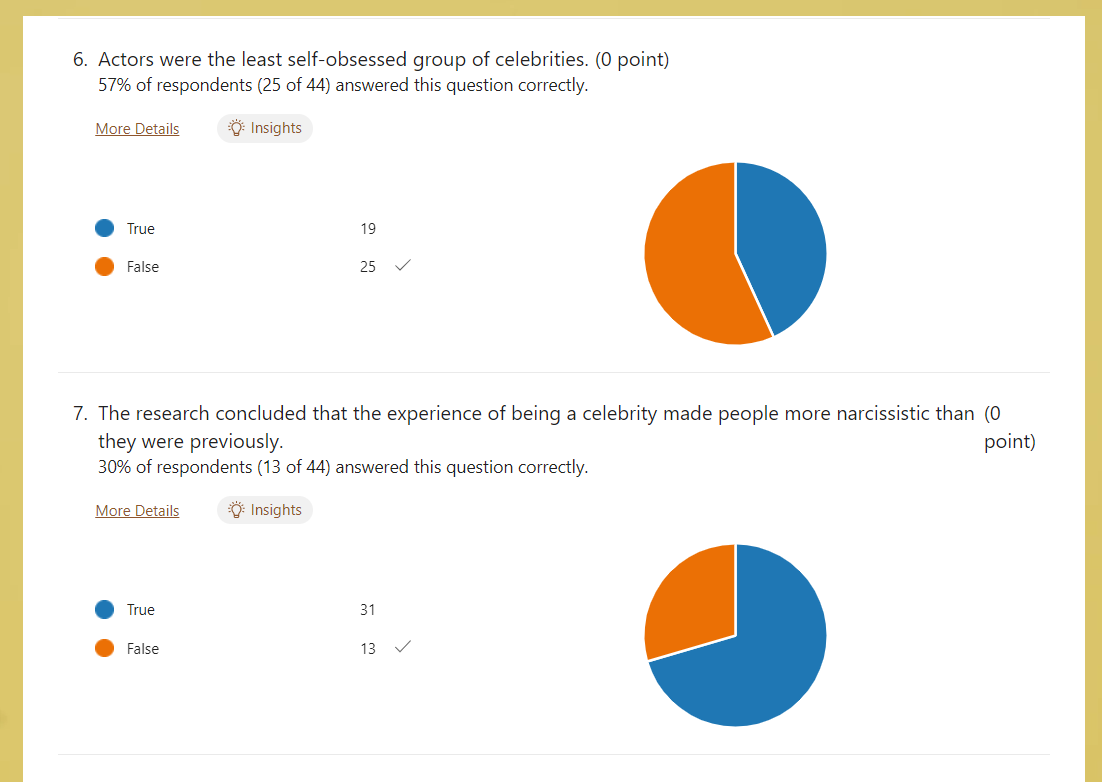 Task 4 – Top 10 Inspirational People with ADHD – video
Task 5 – FAMOUS PEOPLE: UK/ SWEDEN/ TURKEY/ POLAND/ ROMANIA – Wordwall
Task 6 –Students' Feedback